Ground anchor Wickey MasterLock 9x9 cm
Hot-dip galvanized to set in concrete
Ground anchor Wickey MasterLock 9x9 cm
For maximum safety when playing with our climbing frames and swings from the Prime Series, we recommend the post anchors with a diameter of 90 mm. When set in concrete, the H-anchors offer maximum stability, meaning that both children and their parents can immerse themselves in their own personal adventure without a worry in the world.
Galvanized H-Anchor
To be cemented in concrete
5 mm (heavy duty)
For posts 9x9 cm
Dimensions: approx. 600x60x102 mm
Screws and Wickey safety caps are not included
Extremely weatherproof
Assembly
Dig a hole approx. 30x30x70 cm
Adjust H-Anchor in the concrete with a spirit level
After about 3 days secure the posts with screws
Remove sharp screw tips and secure with safety caps
Finally remove sharp edges with sandpaper or a file
Get the best tips on our wooden products here
Like every natural product, wood also has individual characteristics. Here you can find out more about the wood characteristics of our products.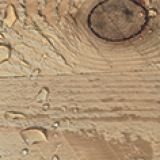 Impregnation
Water is pressed into the wood through pressure impregnation
Due to the impregnation, painting is not necessary
Tip:
The impregnation may cause the wood to be damp. It is therefore advisable to unpack it after arrival and let it dry for at least two days.
Pre-drill the holes before inserting the screws. This minimises the risk of damaging the alloy of the screws.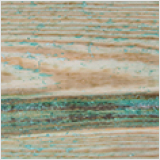 Salt efflorescence
Superficial white to brownish spots
Mixture of existing resin and ingredients of boiler pressure impregnation
Fades over time due to the weather
Tip: Strongly affected areas can be easily sanded!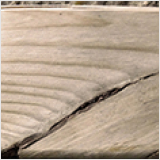 Cracks and branches
Branches, grains and markers belong to the characteristics of the wood
Dry cracking is permitted according to DIN 4074
Tip: Cracks with ¼ of the length and ¼ of the width are statistically harmless!
Swelling and shrinking
Volume change due to moisture absorption/drying is typical of the wood
To ensure accurate assembly, not all wooden parts are pre-drilled due to wood movement
Tip: Unpack your wood directly and let it dry for at least 2 days!