Wickey Stories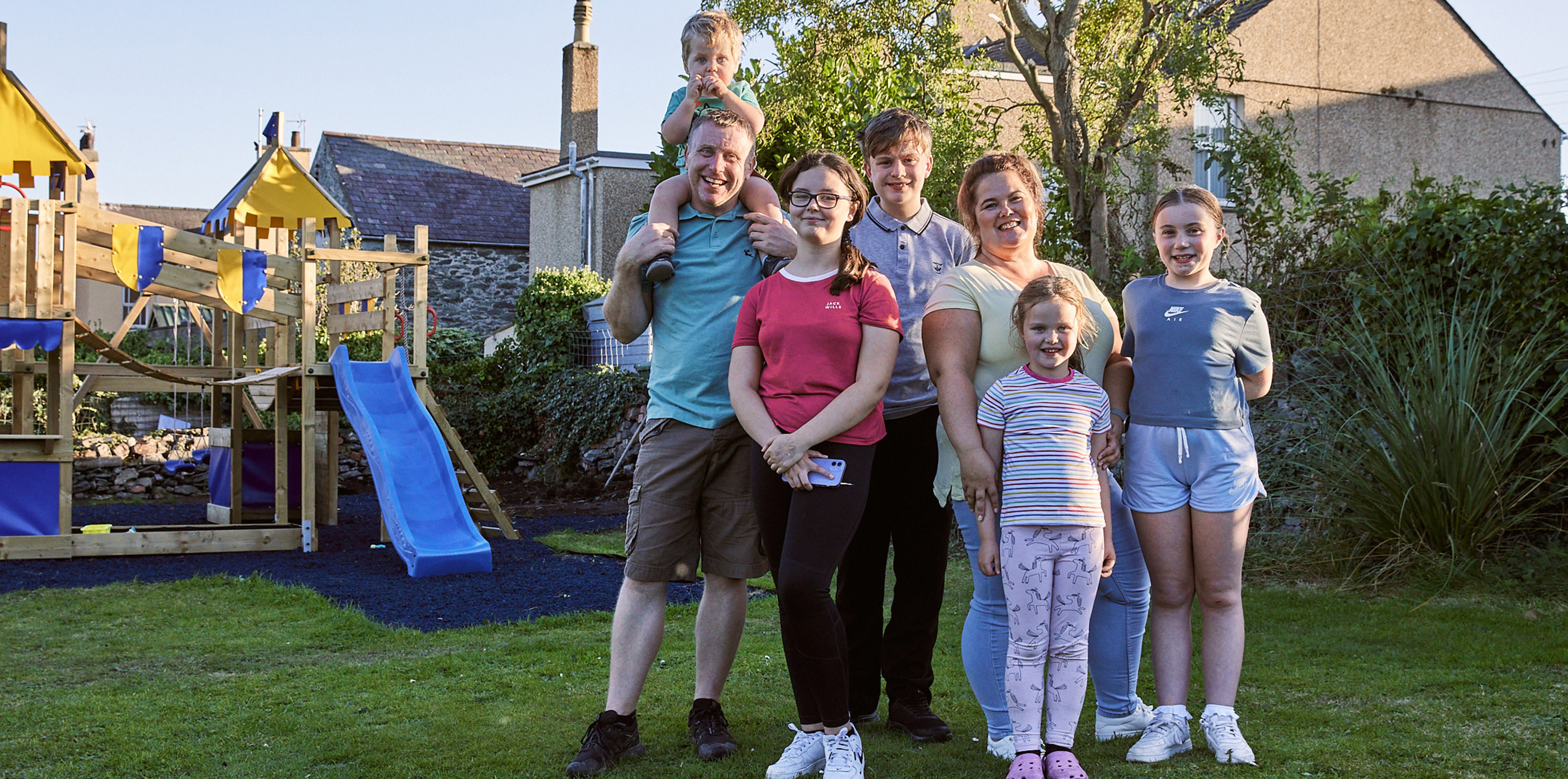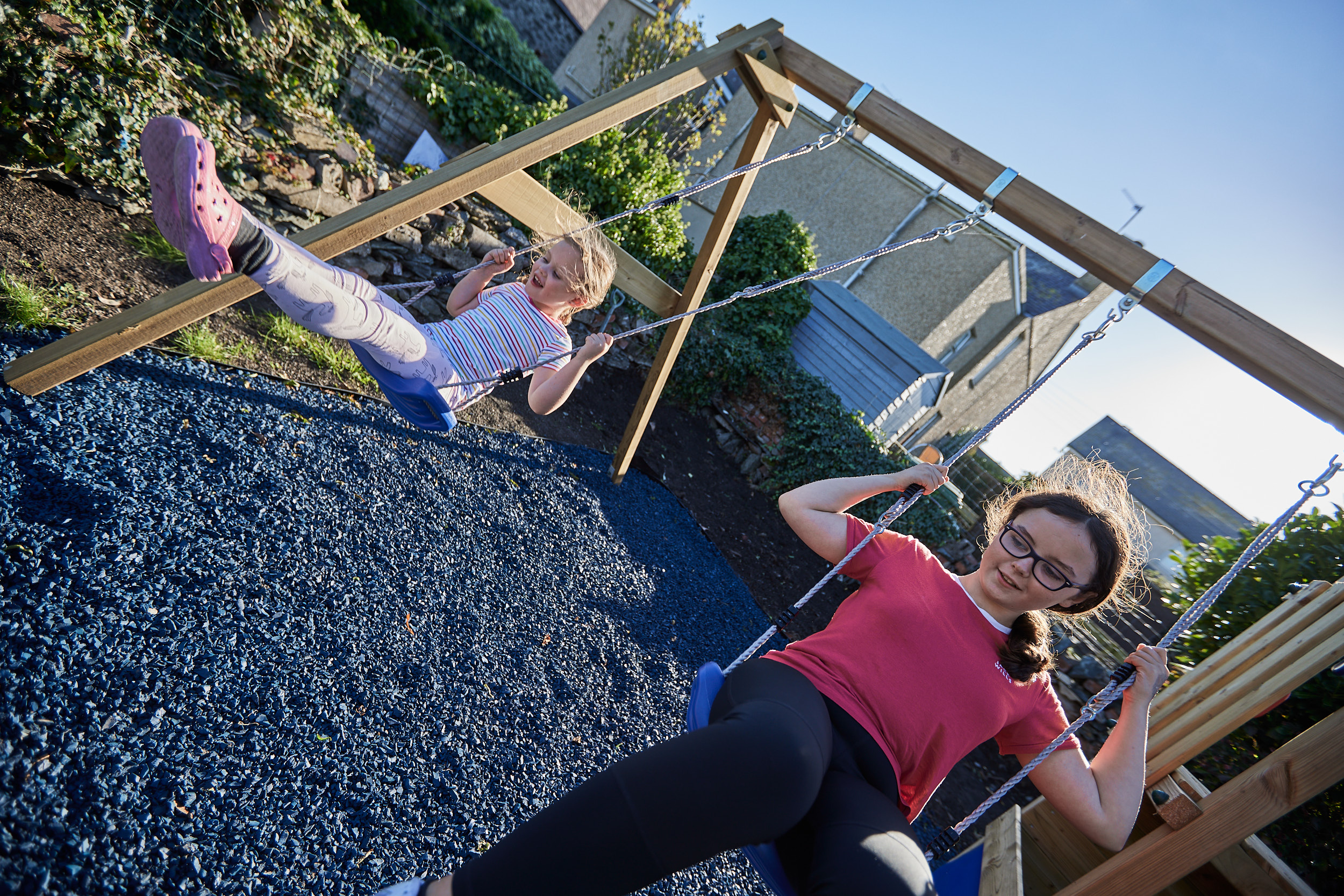 We are
the Hildreds
"We wanted to make sure that they have the best childhood they could get."
We are Mark and Alex, and we have a big family that recently moved to Wales. We have five children altogether, and thankfully we are living in a converted chapel. So there's loads of space for everyone, and now that we have a garden that is big enough we wanted to get our kids a Wickey climbing frame. The timber frame looks really nice in the garden and is also sustainable. It brings all kids together and they just enjoy playing outside.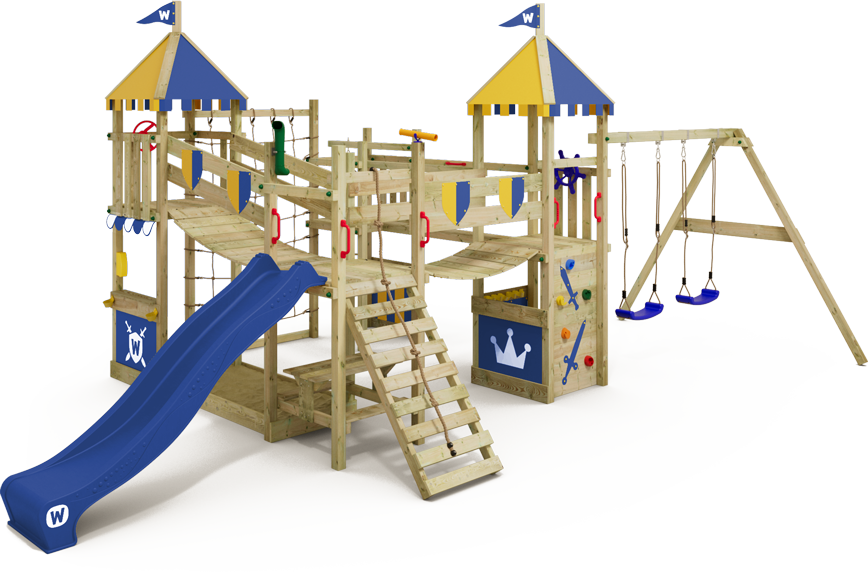 The Hildred family's choice
"All our kids from different age ranges can play together on their own playground."
Great features of the Smart Queen:
2 Wobbly Bridges
Straight climbing wall
Balance beam
Slide with water connection
Picnic table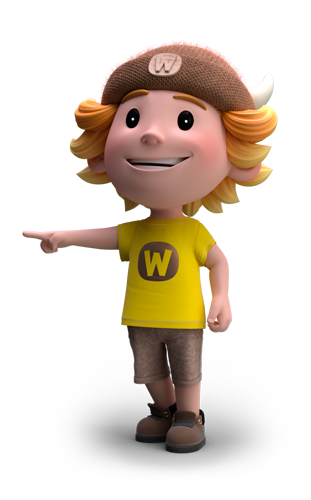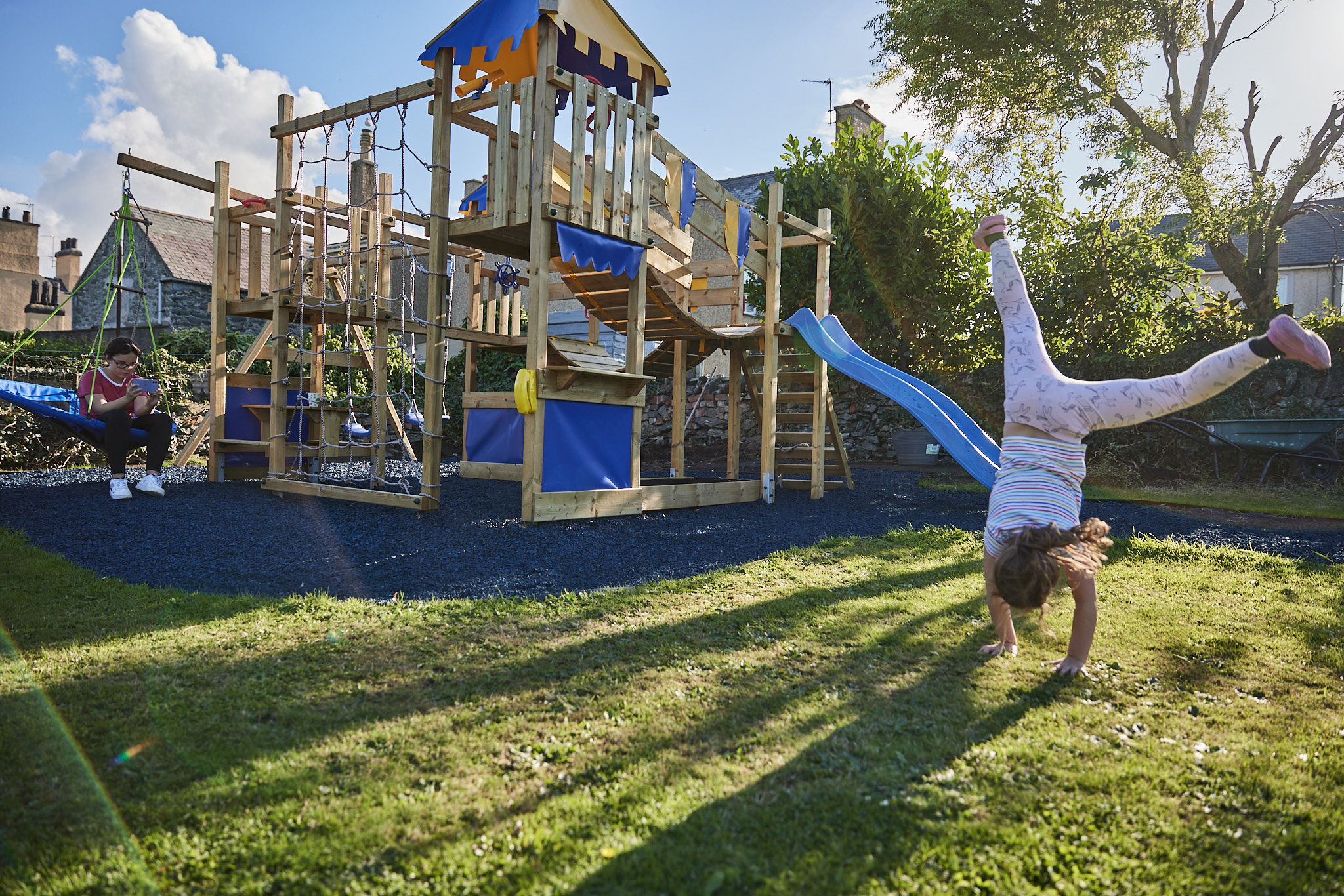 "It is the only time the children all get together."
The kids all come home at different times. If the weather is bad, they all disappear off to their own rooms. But when the sun comes out, they will all come down and play together in the garden. It's good to get them outside so that they play on things that aren't mobile phones or computers.
"Everyone has got their own space in the garden."
With the climbing frame in the garden, the kids have their own area to play outside. It has a climbing net, picnic table, slide: there are so many different elements to it that they can all play together. And the garden is big enough for our own hobbies and creates a lovely space to relax and enjoy time together with the kids.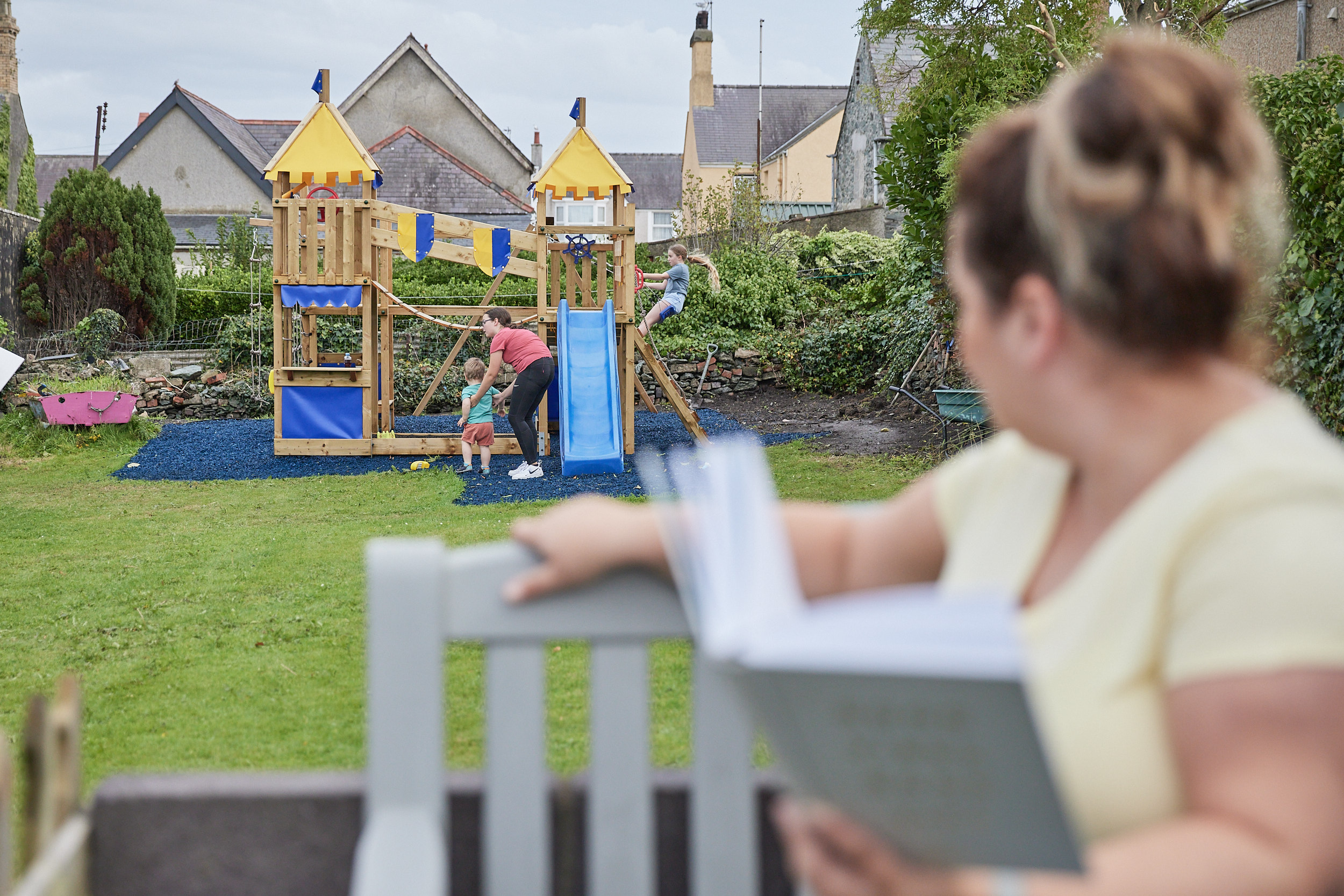 "It's the best feeling ever to hear the kids laugh and play together."
Our kids can be in the big garden and play after school, rather than being on phones or watching tv. They just love to be outside now. The frame brings all age ranges together, they enjoy playing together. And that's what life is about, just enjoying life. They can do that at home whenever they want.
Get to know
the other Wickey families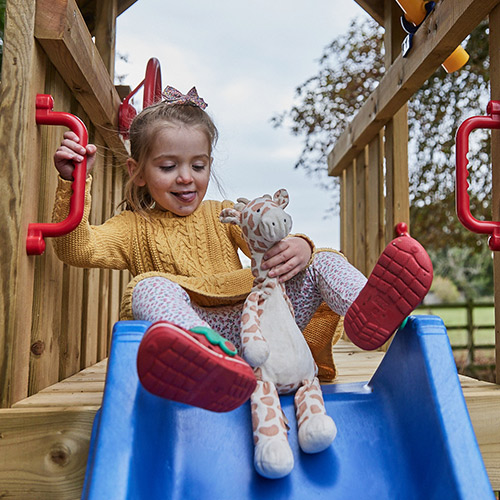 "The traditional ones"
The Jones Family
Warwickshire
Wickey Climbing Frame MultiFlyer
Meet the family
"The adventurous ones"
The Hildred Family
Wales
Climbing frame Wickey Smart Queen
Meet the family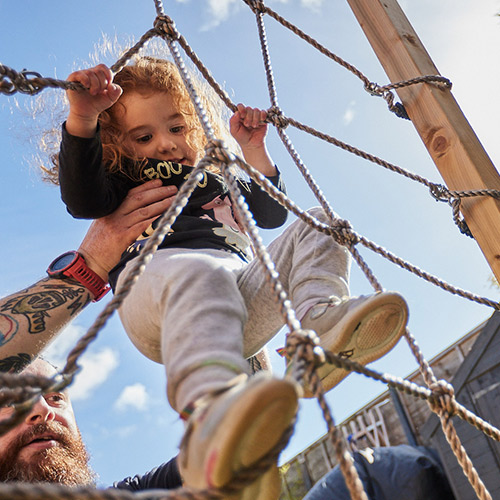 "The sporty ones"
The Eade-Wicks Family
West Midlands
Climbing Tower Wickey Smart Champ
Meet the family