Wickey Stories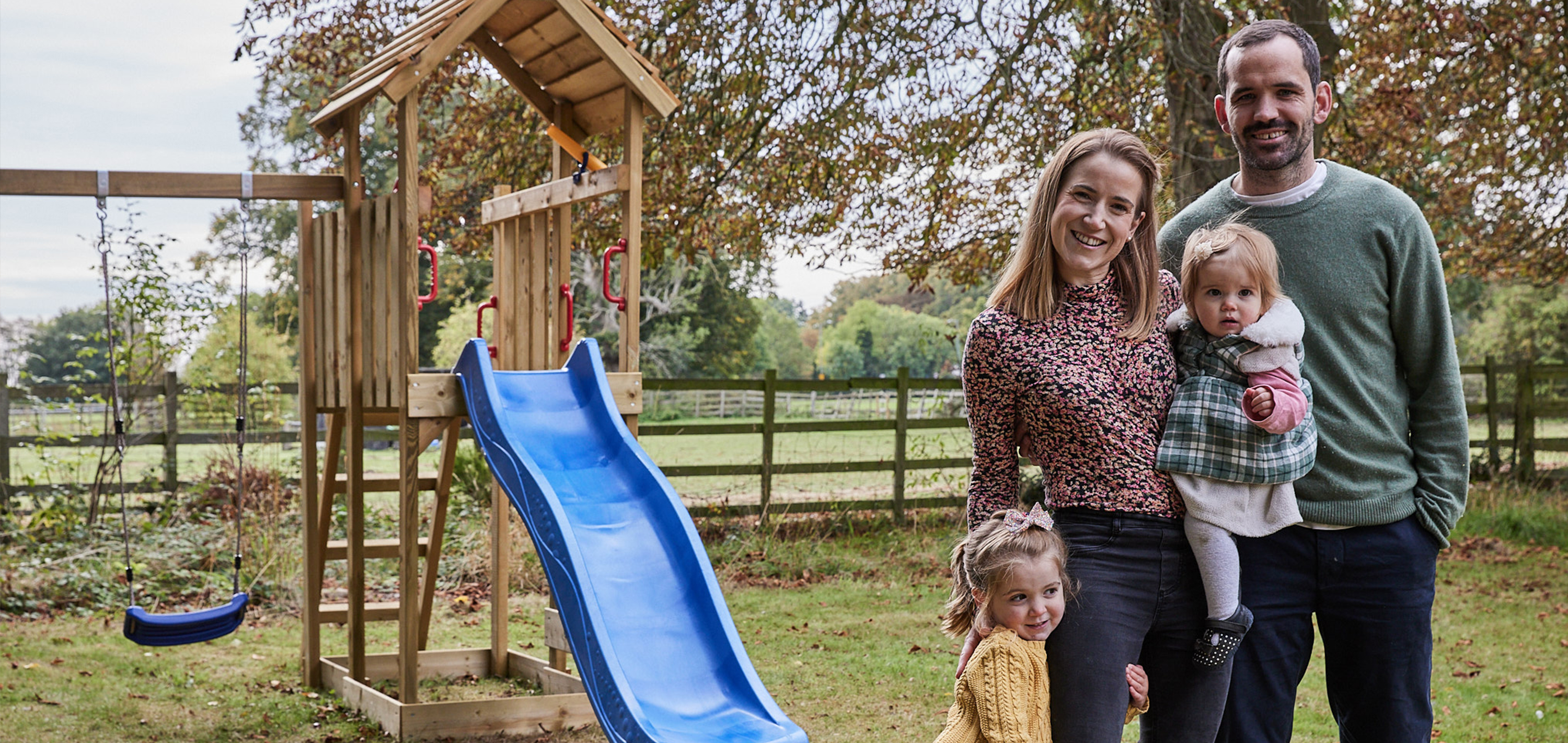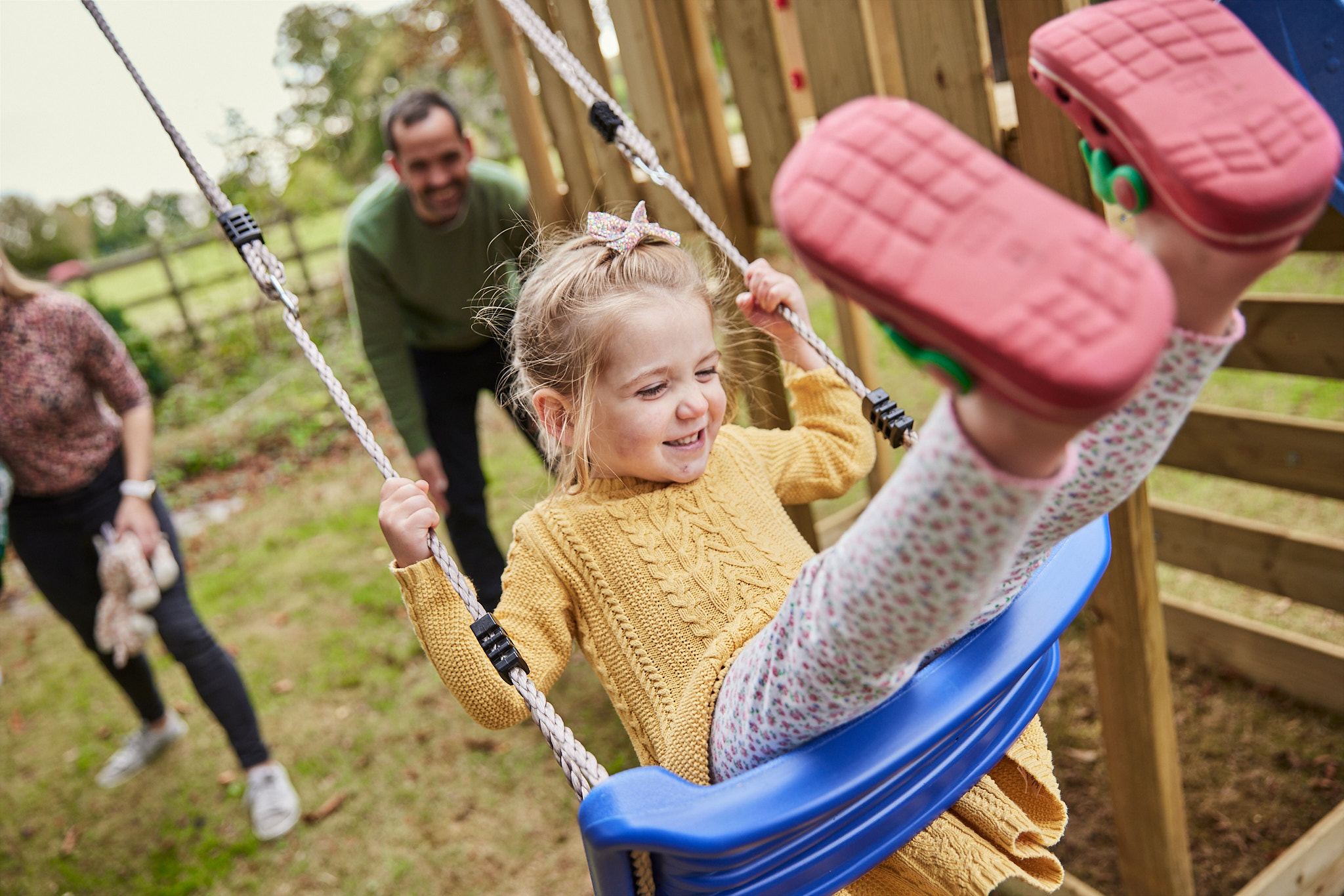 We are
the Jones
"The girls can be out in nature and just let off steam."
We are Katy and Nick, and we've got two daughters: Bella, who is three and a half and Georgia, who is 14 months. Recently, we moved away from London, since we wanted to be out in the countryside. It's nice and relaxing here and much more calming for the girls. So it was really important for us to have a garden as a space for the girls to run around. We decided on a Wickey climbing frame because we think it helps to support their development and adventurous nature.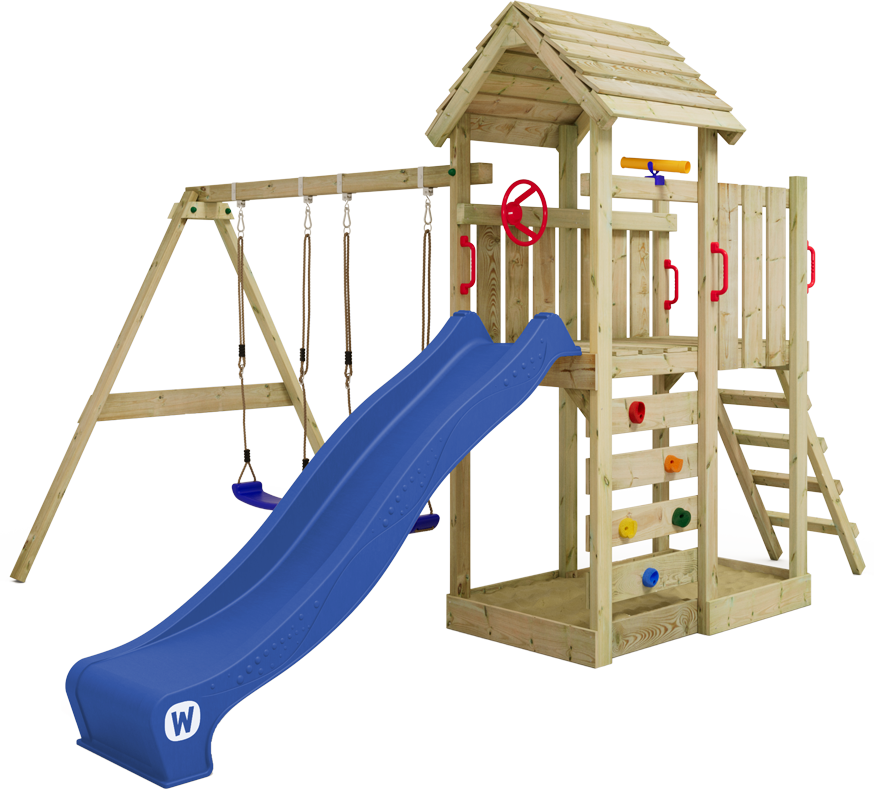 The Jones family's choice
"We decided on a neutral-looking climbing frame to give the kids the freedom to develop their own imagination."
Great features of the MultiFlyer:
Wooden roof
Straight climbing wall
Inclined climbing ladder
Slide with water connection
Integrated sandpit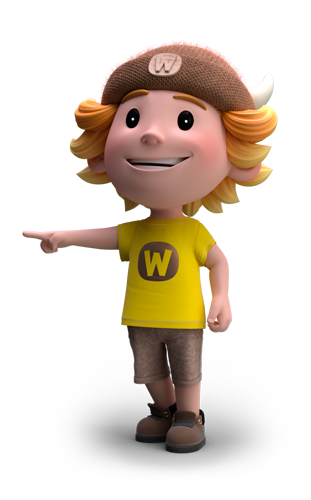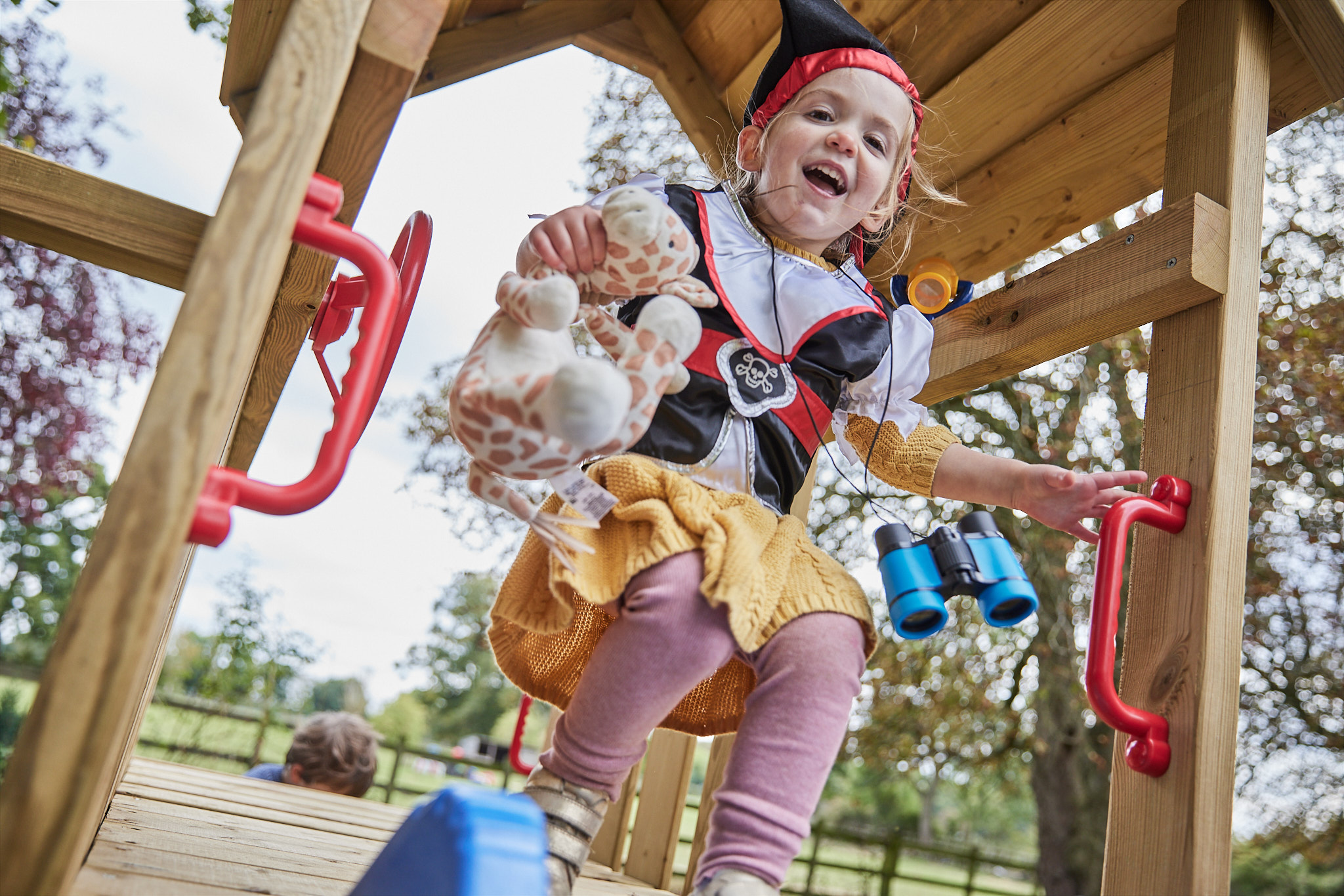 "We want to support our kids' play and imagination."
Our kids are really adventurous and active. They love to have their friends around, play together and pretend to be different characters like pirates or that they are running away from crocodiles. Therefore, we chose a climbing frame that looks natural so that the kids can think of the creative bits themselves.
"Safety is most important to us."
We feel super safe leaving the girls alone in the garden for a bit. The construction is really sturdy, so we are able to let them play whilst we take care of some chores inside.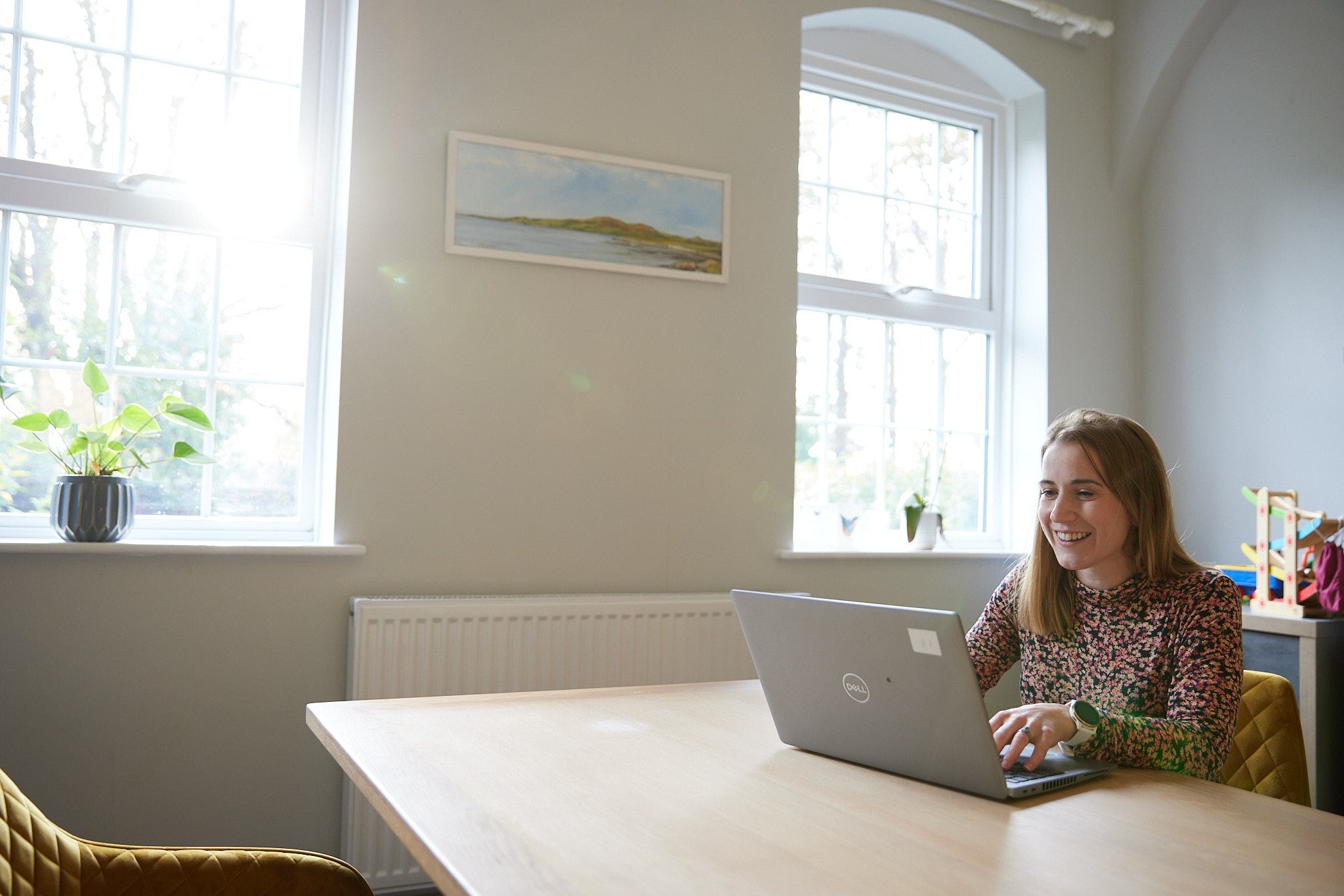 "We are able to let the kids play outside while we have some time to ourselves."
We are both working parents, so we need to use our time effectively. That's why we are really happy to be able to come home, go out into the garden and let the girls play on the climbing frame. And at the end of the day, we can enjoy more time together as parents.
"The garden is where we spend our best family time together."
We can simply go out and enjoy the outside: we have a barbecue, we eat together, we chat, and the kids can play on the climbing frame. These are all things we couldn't do if we were just sitting inside in front of the television.
Get to know
the other Wickey families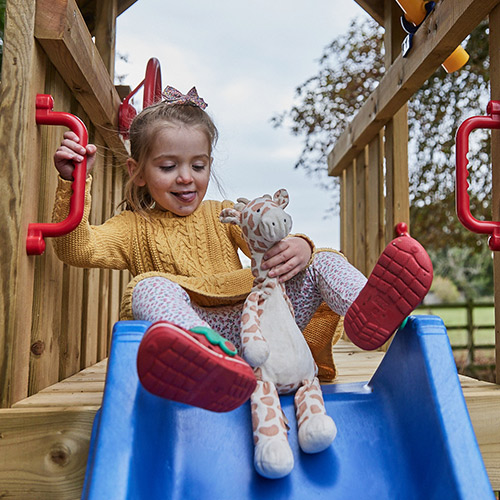 "The traditional ones"
The Jones Family
Warwickshire
Wickey Climbing Frame MultiFlyer
Meet the family
"The adventurous ones"
The Hildred Family
Wales
Climbing frame Wickey Smart Queen
Meet the family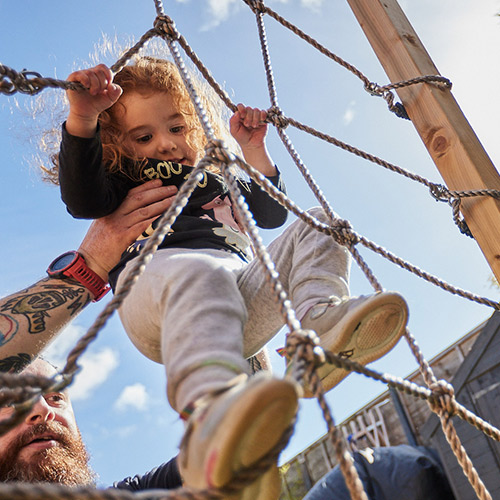 "The sporty ones"
The Eade-Wicks Family
West Midlands
Climbing Tower Wickey Smart Champ
Meet the family