Wickey Stories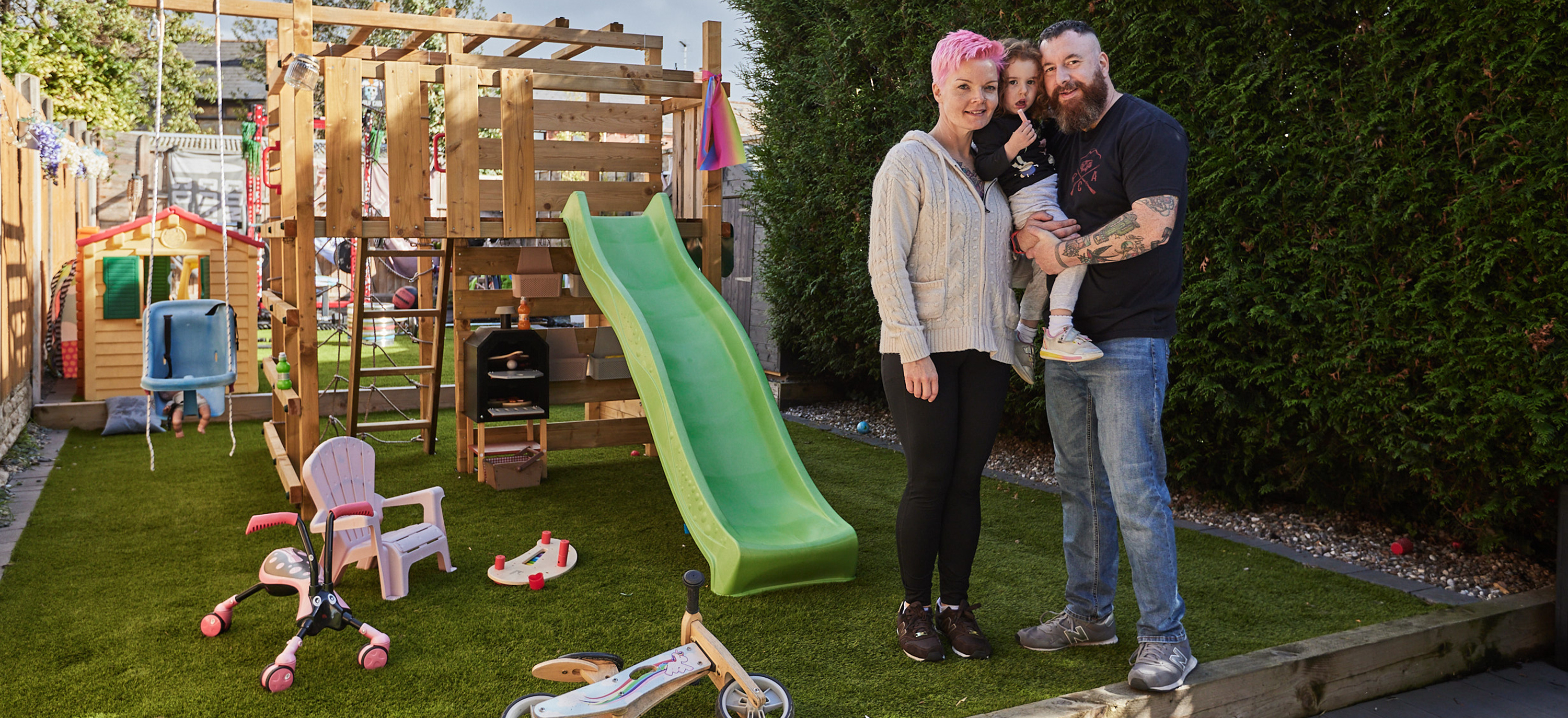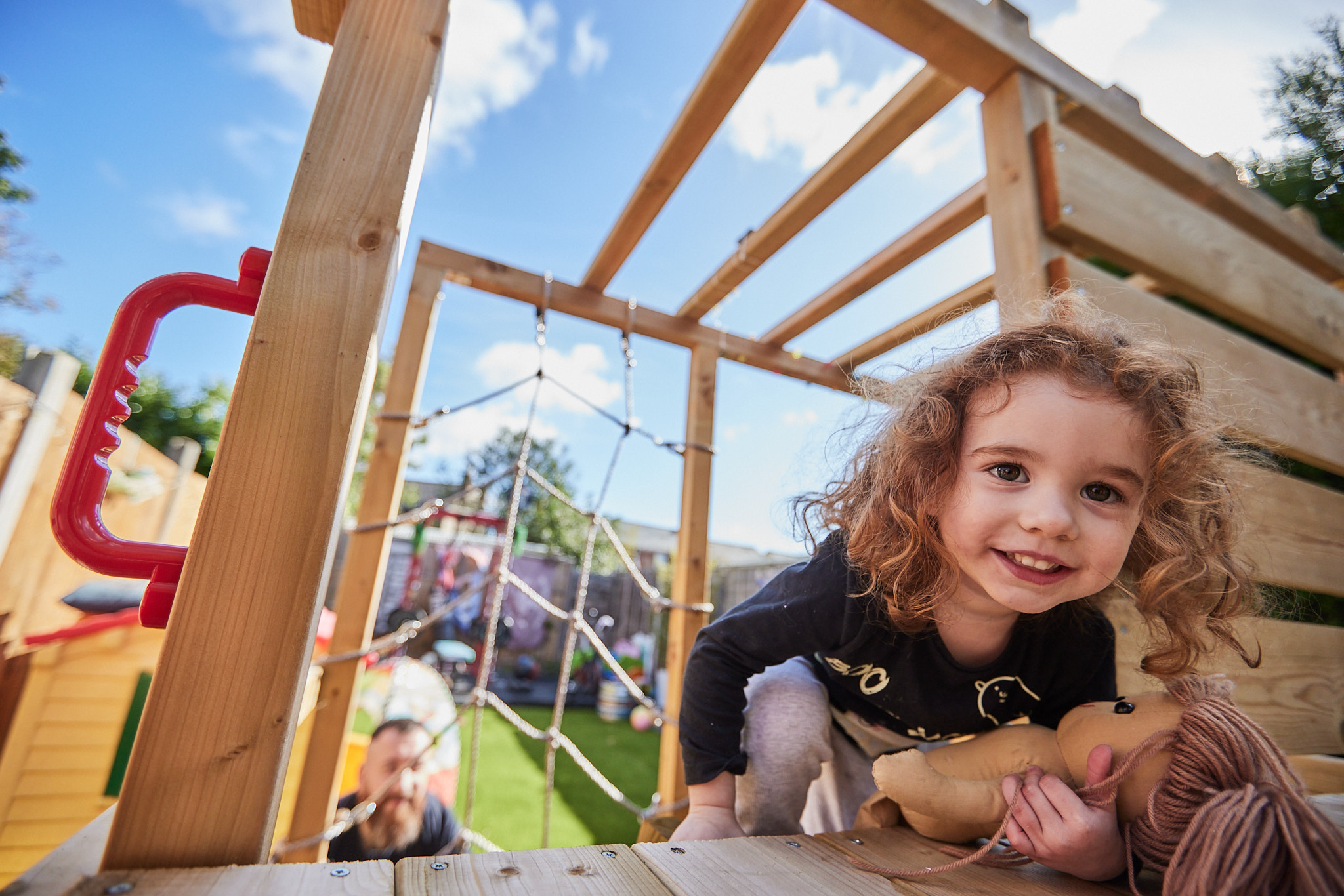 We are
the Eade-Wicks
"It's a solid bit of kit. This is not gonna fall apart - It's really well done."
We are Dave and Sarah and we have a lovely little daughter called Nancy. We've lived in Coventry for about 12 years now. We appreciate having a garden since we love to go outside as a family unit. At home, we have our own outdoor gym and we wanted to create a space in the garden that Nancy could use while we are doing our workouts. So we decided on a climbing frame. We wanted something robust, something that's going to last and grow with our daughter. Now she can play, climb and let off all the energy at the end of the day.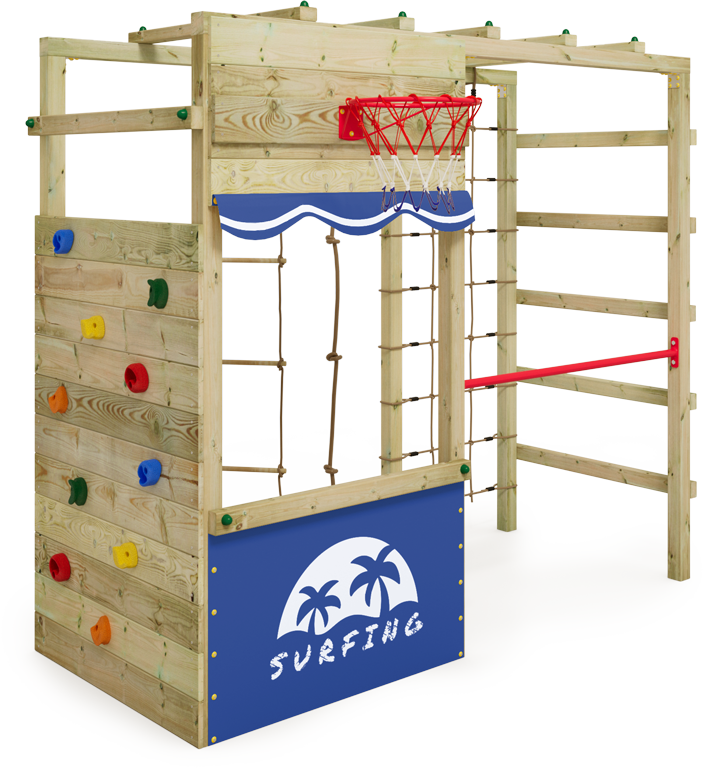 The Eade-Wicks family's choice
"We love to be active together as a family in the garden."
Great features of the Smart Champ:
Monkey bar
Straight climbing wall
2 Straight climbing ladders
Slide with water connection
Shop with awning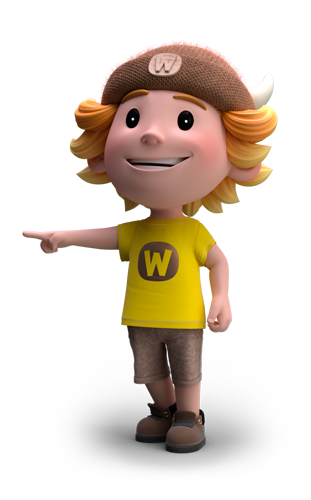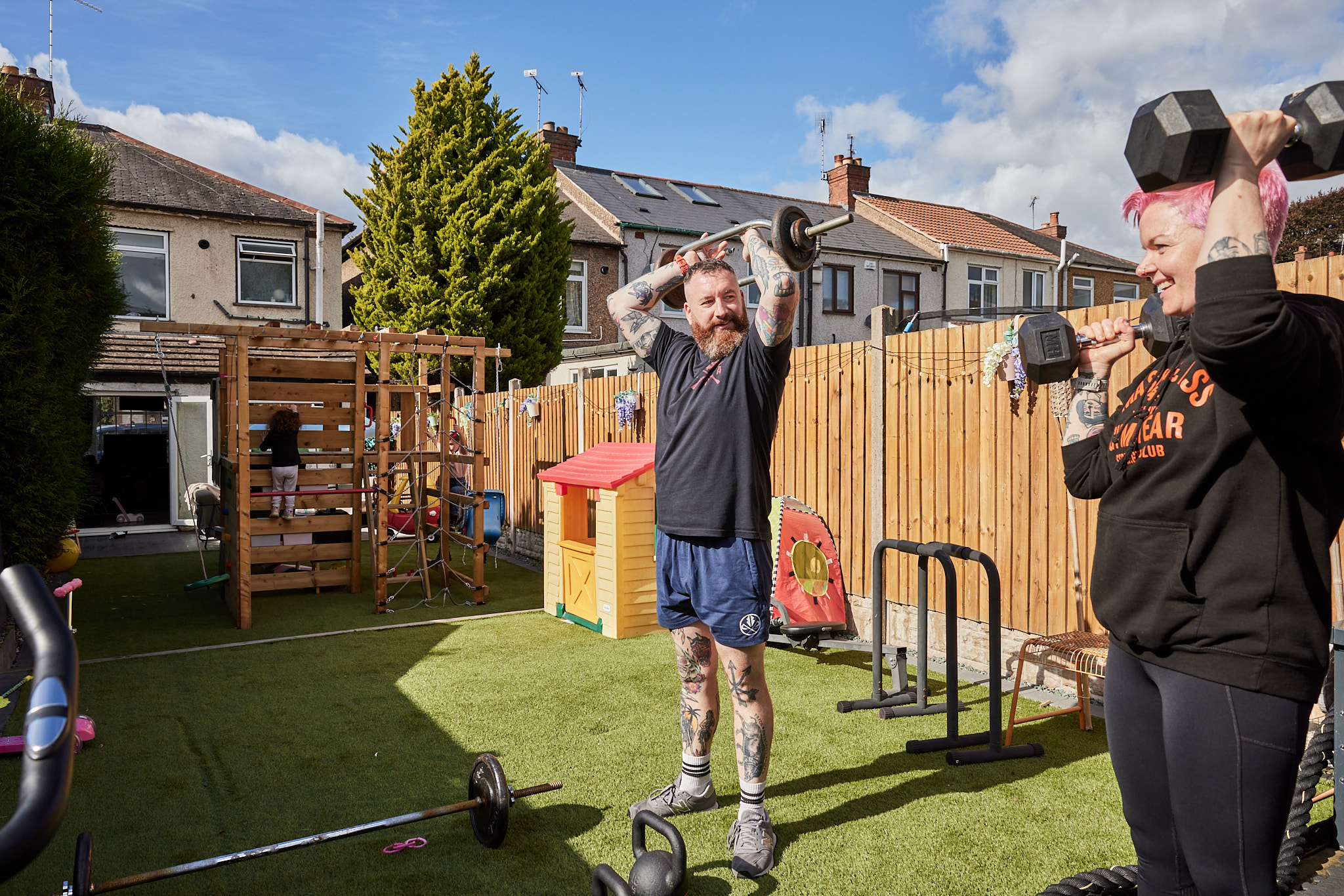 "It's the best to be active as a family."
It's very important for us to stay fit and active. That's why we wanted the climbing frame to have lots of climbing and playing opportunities. So Nancy can either use her kiddie weights in our outdoor gym to work out with us. Or she can just play on the frame. Either way, we all have a fantastic time exercising.
"It's a great opportunity to spend time outside instead of sitting in front of the telly."
When we come home from work, we like to come out into the garden to be active. We do a little workout and Nancy can join or just burn off all her energy on the climbing frame. She's got a little shop underneath where she sells us pizza and ice cream. It just all comes together.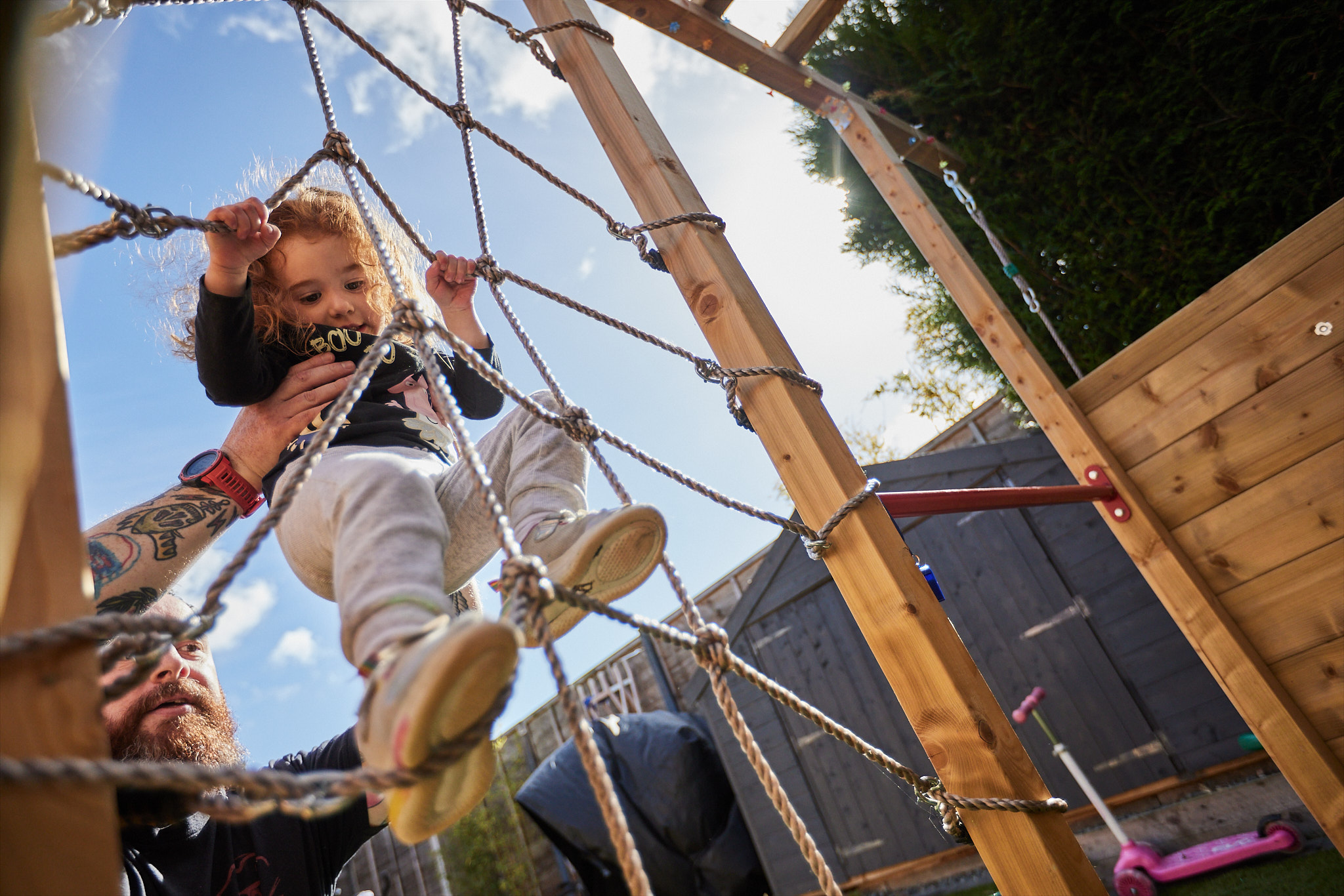 "Supporting Nancy's development and coordination is important to us."
One of the reasons we decided on a Wickey climbing frame is that all the different elements, like the trapeze bar or climbing net, help with eye-hand coordination. Nancy's confidence has grown so much. She's really come on in leaps and bounds in the last few months. It's great!
"For Nancy, this enriches the little story she creates as a child."
We have a long-term perspective with this climbing frame. Nancy is nearly three now but this is going to last her well into her teens. She'll change bits and make it more private so when she's older we can't see what she's doing. This will be her little private getaway area from annoying parents. It's absolutely brilliant.
Get to know
the other Wickey families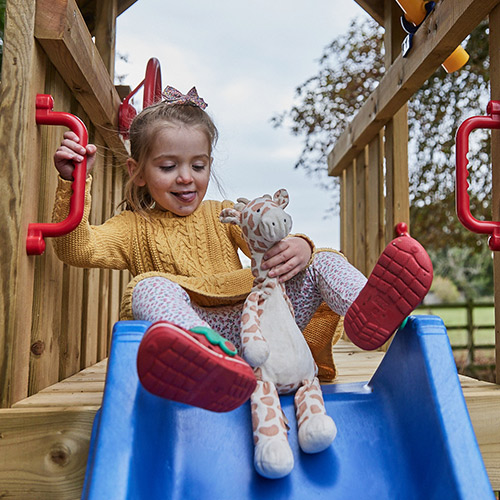 "The traditional ones"
The Jones Family
Warwickshire
Wickey Climbing Frame MultiFlyer
Meet the family
"The adventurous ones"
The Hildred Family
Wales
Climbing frame Wickey Smart Queen
Meet the family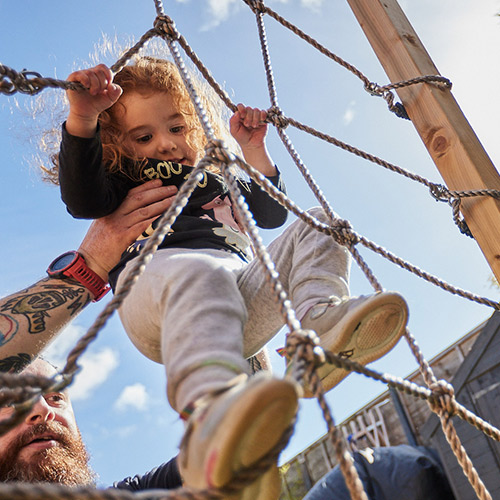 "The sporty ones"
The Eade-Wicks Family
West Midlands
Climbing Tower Wickey Smart Champ
Meet the family